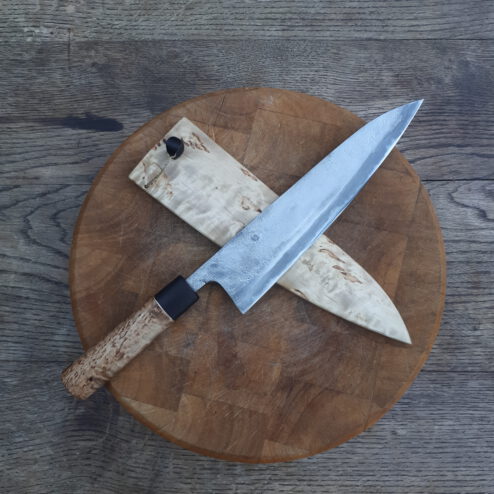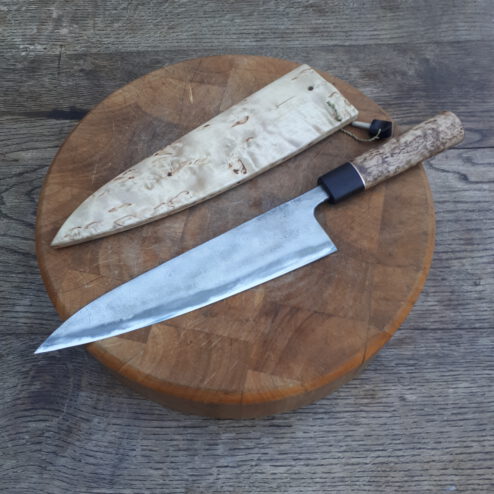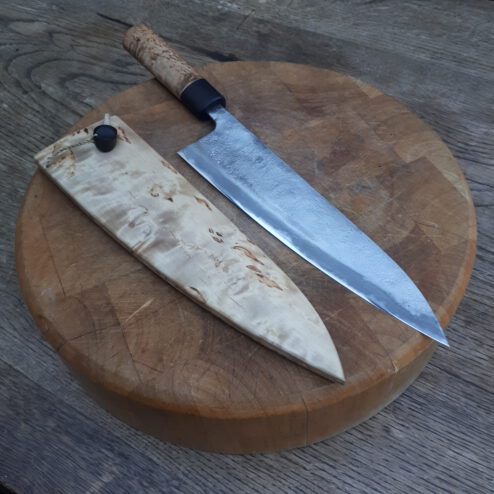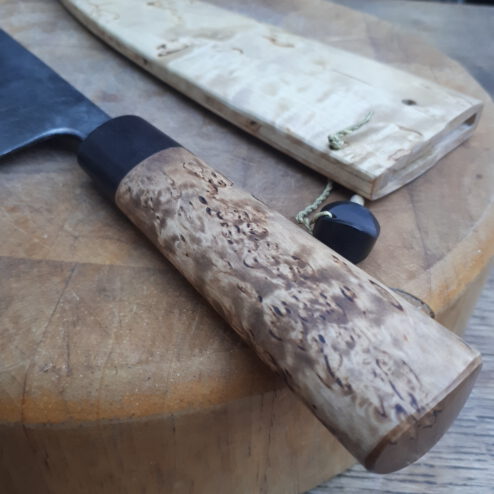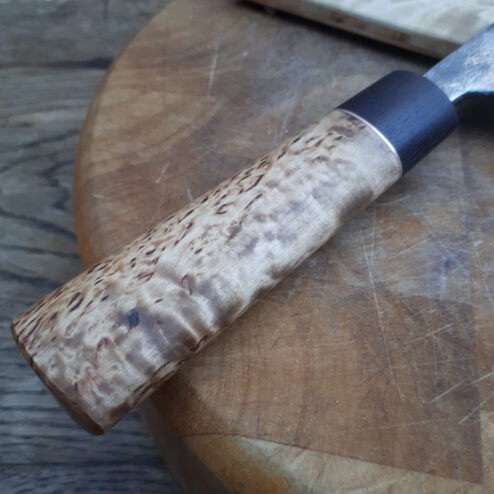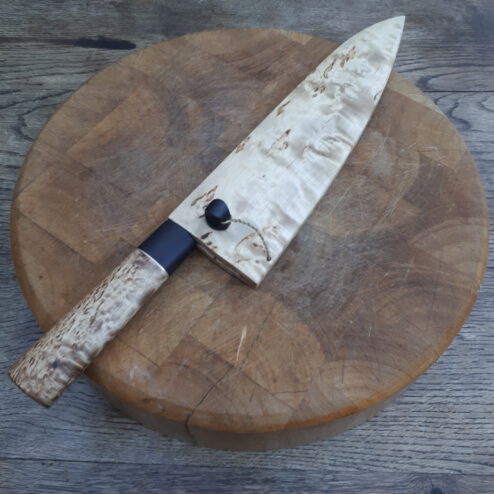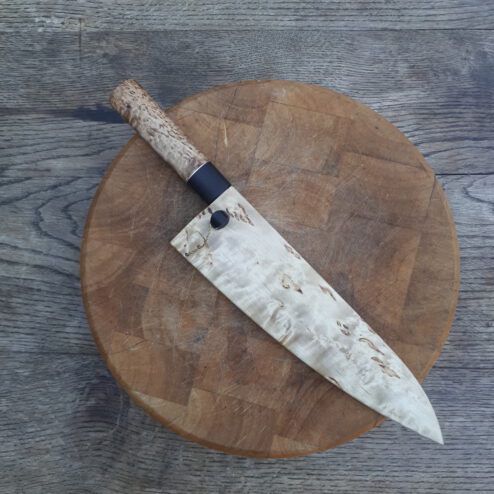 Sometimes I have the great luck to work with materials that are special to me. Among those curly birch has been for a long time of increasing interest.
I was allowed for this true bespoke commission a free hand with it.
This is the result:
combined with african blackwood and bronze that sets the curlybirch off with their quiet and understated appearance, the overall impression is rich of features, yet well balanced in somewhat restrained elegance.
The mountings in themselves underline the value of the blade, forming a visually interesting cooking tool that will not be impaired in its functionality.
Here I want to thank Elliot for making this happen.