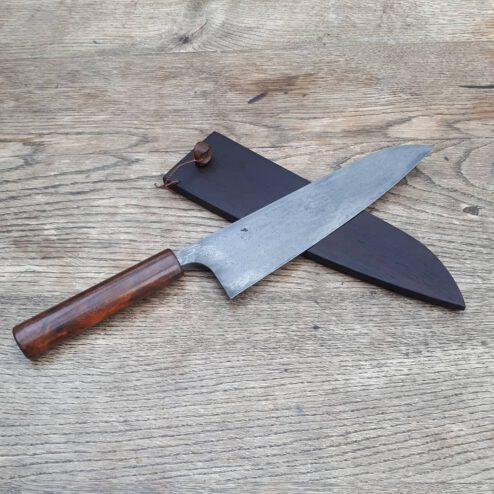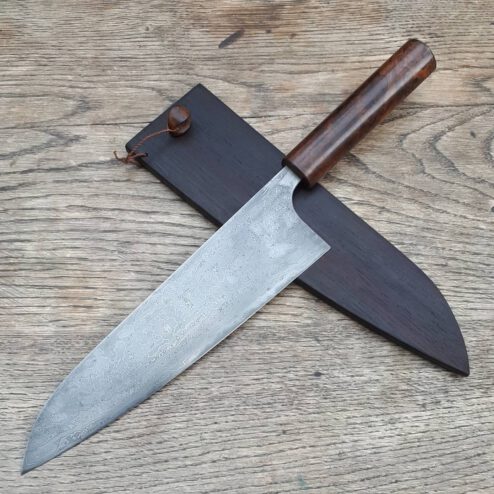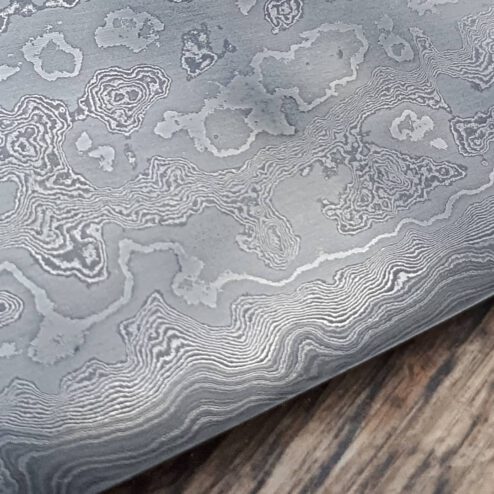 The blade is a composition of TWR/1.2513 vintage tungsten steel combined with 145sc and in a first weld and later with very thin layers of 75ni8 nickel steel covered by a springy jacket of s700 construction grade manganese steel and 75ni8 nickel steel that was later mixed with a very high carbon steel and 75ni8 nickel steel to create islands in the pattern at a later stage.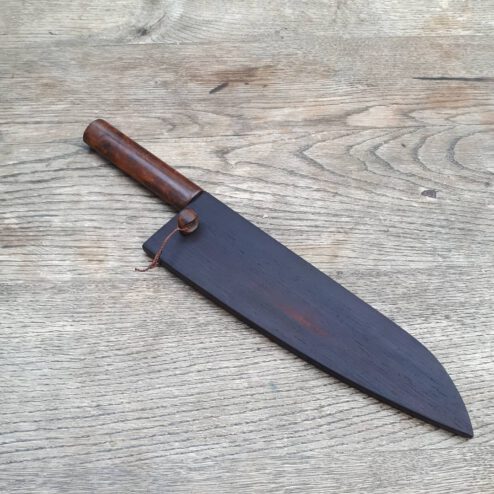 The handle is made of AAA+ quality desert ironwood, the scabbard of rosewood carefully chosen to harmonize with the handle without competing with its appearance. It was purposely left in a matte surface finish to keep the intonation on the gorgeous ironwood burl.
As a habit, each client receiving a cooking knife of this kind is asked two questions: to give a name to his knife and to decide if the name should be known or kept private. My client sent me this text that you can see above.